If you're looking for the perfect gift for someone with ADHD… you're about to hit pay dirt.
I got really frustrated with the only specific gift guides that exist about this (thanks, but I need more ideas than fidget toys) because they're completely out of touch with reality and assume that every person with ADHD just needs a gift to keep their hands busy.
So we're fixing that.
This is the most comprehensive list of gift ideas for people with ADHD (both ADHD Adults and children) and I've personally had experience with all of these gifts (unless noted) and I've crowd sourced info from others with ADHD to see what they thought.
There's two things you need to know about before you start surfing for presents.
ADHD presents differently for different people. The two extremes of this are…
Inattentive type of ADHD which can appear as someone who is:
Flighty
Living in their own head
Easily forgetful
2. Hyperactive type of ADHD which is commonly presented as someone who is:
Can't stay still
Interrupts
Can't calm down
Besides those extremes, there's a wide variety of symptoms which all present differently. So the perfect gift for someone with hyperactivity would likely be different than someone with inattentive.
And to make it more confusing (and likely why the rest of the gift guides suck), there's also specific symptoms of ADHD that affect your giftee differently than others. Like someone who hyper focuses on interests like video games or breadmaking, or someone who has trouble working because they can't stay still and gets easily distracted.
And finally, there's so much crossover between people with ADHD and other conditions. At least 50% of people with ADHD have a second condition. The most common are anxiety, depression, or learning disabilities.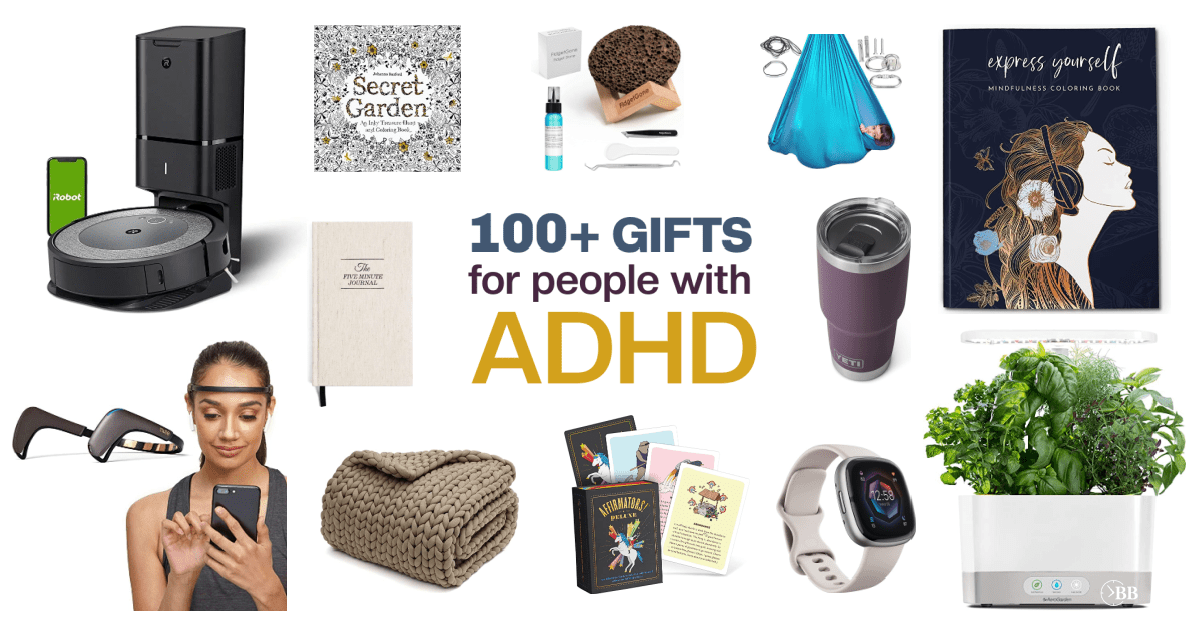 Which when you take that into account, also helps you find the perfect gift.
WARNING: Avoid gifts that can be seen as criticism. Depending on where they are in their acceptance journey, a free week of house cleaning as a gift to someone with ADHD can either be deeply appreciated or really insulting. I'll put a special note with a * on any gifts that I think could be insulting if you don't know the person well enough to know how they'll take it.
This list took me over 2 weeks to compile, so if there's an affiliate link available for a product, I used it (at no extra cost to you). But, many of these items didn't have affiliate links. (No idea what an affiliate link is? It's why there's so many crappy gift guides that only link to Amazon when there are TONS of better options out there).
Finally, this list is comprehensive regardless of your relationship or budget.
We have stocking stuffers, expensive gifts, gifts on a budget, gifts for lovers, and gifts for kids. Whoever you know with ADHD, we have you covered.
I organized the list a little bit to make it easier to scroll based on who you're shopping for, but there's quite a bit of crossover there so you may want to scroll the entire list.
Best Gifts for Women With ADHD
(Note: I split this into "Men" and "Women" because it helps more people find this list instead of the sucky lists of ADHD gifts, but make sure you look through both the men and women sections because both genders would appreciate most if not all of the adult ADHD gifts.)
Muse 2
This is a headband that goes over your forehead to help you meditate and train yourself to breathe deep and reduce your heart rate. The headband reads your biomarkers and gives you realtime feedback (by changing the tempo of the music or introducing the sounds of birds into the music).
It's AMAZING for anyone that wants to reduce anxiety, and stress, or has trouble sleeping. If they're into Yoga and self love… they would love this.
—Best for people with inattentive type ADHD.
Retail price: $249,or check to see discounts here.
Aerogarden
Grow a bountiful indoor garden without ever needing to remember to water it. Impossible to kill, these cheerful devices give your fruits, veggies, and herbs the right amount of sunlight and water without you needing to remember to take care of them. It can grow herbs, strawberries, tomatoes, jalapenos and more.
—Great for either type of ADHD.
Hint: These start at $99 for the 3-pod version, but the 3-pod version is really limiting (you can only grow 3 small plants) versus the 6 pod.
Retail price: 164.99 for the 6 pod version, or check for discounts here.
Self Cleaning Roomba*
Keep your floors clean without needing to ever vacuum again. While any Roomba (or the popular off brand competitor Eufy) is a great gift for someone with ADHD, the self cleaning Roombas are next level because you only need to remember to dump the dustbin once every 7 weeks.
—These are great for both types of ADHD.
*Warning: Don't buy this gift for someone unless you know they'll appreciate it and not take it as being critical of their housekeeping.
Retail price:
For the Basic model: $274.99, or check or discounts here.
For the self cleaning model: $549, or check for discounts here.
Yeti Mug – 30 oz
They keep ice cold all day and night, they hold up beautifully for years, they're dishwasher safe, and if you get two of them, you can use the second one while the first one is being washed to build a water habit that makes life so much easier.
I switched to this 3 years ago after buying and losing hundreds of water bottles (and their tops) and I'll never go back. They have almost every color imaginable too.
Retail price: $38, OR CHECK FOR DISCOUNTS HERE.
Hammock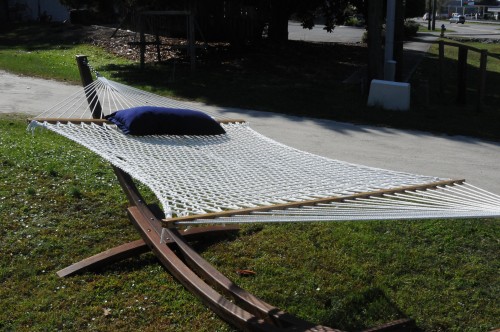 Help them create a restful oasis where they can read, journal, nap, or just enjoy being in the sunlight. This is probably the top present for the inattentive type of ADHD.
I'm a bit of a hammock aficionado, you need it to dry quickly so it doesn't mold, offer support and be comfortable so it doesn't dig into your skin, and you need it to be strong enough to hold two people (because hammocks are twice as fun with a friend).
Trying to buy a hammock online is like trying to find a needle in a haystack… blind. Because quality shifts wildly. I'm linking to two of the best options out there. One is very budget friendly and the other is the absolute best quality and will last for years and years.
Best budget friendly hammock: This is a high quality hammock on Amazon, it's well rated and reviewed. It's a double rope hammock but you'll see more sagging than in the hammock below.
Retail price: $99, check for discounts here.
Best long term quality hammock: Outerbanks Hammock- These are the top dogs when it comes to hammock craftsmanship… They'll last years and you can feel safe with any of their options (but the double rope hammock is still going to be most people's favorite).
Retail price: $329 (I've never seen them have a discount and they take 2 weeks to fulfill orders).
Komuso Breath Necklace to Calm Breathing
This company created a necklace that helps you breathe through panic attacks and anxiety. Using it teaches you to breathe deeply with belly breaths, but it's also a gorgeous gold pendant necklace.
—Perfect for anyone with ADHD and anxiety symptoms.
Retail price: $115, or check for discounts here.
Weighted Blanket
Weighted blankets have been proven to have a calming and organizing effect on the central nervous system in those with ADHD and have had positive effects on falling asleep, staying asleep, relaxing, and focusing during the day. This is a great gift idea for someone with ADHD.
—If they don't already have one, a weighted blanket is a GREAT gift for both types of ADHD and even come in gorgeous textiles now.
Retail price: 63.99 or check for discounts here.
Daily Affirmation Cards
If your ADHD person is into the woo-woo or self care, then affirmation cards are a great idea. These Affirmators Deluxe Pack are well known for self help without being self-helpy. Plus they're packaged nicely.
Retail price: $16.62, or check here for discounts.
If they're a women entrepreneur though… nothing beats these Sweary Affirmations For Bad Ass Legends for $16 on Etsy.
Watercolor Pencils and Coloring Books
Both self soothing for the soul and busy if you need it, watercolor pencils can blend with water and shade better than colored pencils. The modern day adult coloring books are next level fun.
—Good for both types of ADHD.
Retail price:
Watercolor pencils: $29.99 on Amazon, or look for discounts here.
Adult coloring book: There are so many good ones! This is my favorite one for any woman for around $12.95, but then they have some really specific ones that may be a better fit… like this science based anatomy coloring book for a doctor, nurse, or medical examiner or this Psalms of Color for the religious minded, and the original adult coloring book (and NY Times Best Seller) Secret Garden.
Fitbit Sense
If they don't already have a smartwatch, then the Fitbit Sense is a great gift. It has stress tracking, breathing exercises, tracks sleep in incredible detail (and can even give you indicators of Sleep Apnea), can detect AFib with an ECG app, and is focused on total wellness with steps, automatic activity detecting, breathing rate, HRV, and gives you an overall picture of your health.
—This is perfect for both styles of ADHD.
Retail price: $299, or check here for best price.
Apple Airpod Pro Wireless Headphones
If they're easily distracted and find it difficult to focus, or they love walking or jogging and hate the cords connecting to their phone then Airpod Pros are game changers because they have two settings…
One setting where you can cancel noise on the outside and a second setting that lets in external noises. Make sure they have an Apple iPhone, if they don't then you can get them these Beats Bluetooth wireless earbuds)
Retail price: 204.99, or check for discounts here.
Ipad and Apple Pencil with GoodNotes
Never need a notebook again. You can write just like a pen and pencil on any type of paper in GoodNotes for iPad, but then your notes are searchable (even in your worst handwriting), and you can pull them up from any device with the GoodNotes app.
Retail price:
GoodNotes: $8.99 for unlimited notebooks
Apple Pencil: $108.00
iPad: $469+ (just make sure any iPad you choose is compatible with the pencil)
Picking Stone
Like the so satisfying version of a fidget spinner. Paint is layered onto this pumice rock and it seeps into the deep holes, you use special tweezers and tools to pick and peel the thick paint off of the rock. If you know someone that loves to peel her nail polish or facemasks… then this is her new favorite thing to do.
Retail price: $20 or check for discounts here
Pomodoro Timer Cube
BEST INVENTION EVER.
It's a simple cube, and it has preset timers for 5, 10, 15, and 20 minutes, Just turn the cube to the side you want and the timer will go off when it's done. If you're ADHDer hasn't already discovered the Pomodoro Method as the best way to accomplish anything, this will introduce it to them.
Retail price: $20-40 or check for discounts here.
Gorgeous To Do Lists
Most people with ADHD love making lists. Lists of anything… and what better way to do that then with these gorgeous to do lists.
Retail price: $20 or check for discounts here.
Happy Light
If they're stuck inside frequently and don't get the benefit of sun every day, then these happy lights which were made for seasonal depression are a great way to reset their circadian rhythm to get better sleep at night and improve their mood. If your ADHD person bemoans rainy days and winter than this is for them!
Retail price: $30 or check for discounts here.
Yoga Swing
It's part workout, part fun, part calming all rolled into one. This is a great option for both types of ADHD and kids love it too! Yoga body makes the original and best one, but Amazon has some well rated dupes as well (like this one).
Retail price: $125 or check for discounts here.
Five Minute Journal
Self help in 5-minutes or less. This gives you prompts to reflect on your life and brainstorm ways to make changes without committing to a serious journaling practice. It's beneficial for both types of ADHD.
Retail price: $30 or check for discounts here.
Designer in a Binder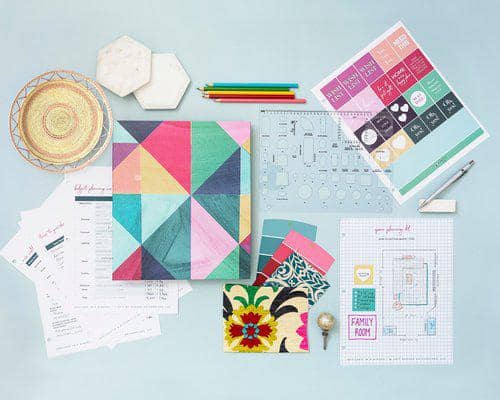 If they love decorating, this Designer in a Binder system teaches you in layman's terms how to decorate your home in a way that you love while helping you organize your thoughts and execute them easily. I'm obsessed with mine.
Retail price: $238 or check for discounts here.
Funny Quotes/Tee's, Mugs, etc. about ADHD (Warning!)
Make sure that they love identifying with their ADHD and talk about it often, but if they do, there's a lot of cute mugs and tee shirts on Etsy for ADHD'ers.
Warning! Make sure this won't be insulting.
Retail price: $12 or check for discounts here.
-Or-
Retail price: $15 or check for discounts here.
Relief Band
This wearable band looks like a smartwatch but instead of tracking steps, it buzzes your wrist gently, well, technically it releases a specific pattern of pulses that stimulate the median nerve under the skin. The pulses normalize the nerve messaging from the brain to the stomach which rapidly relieves symptoms of nausea and vomiting without any side effects. But you'll just feel a buzz. It completely eliminated my debilitating motion sickness for car trips and I'm obsessed with it.
And then I realized that it also helps my anxiety and headaches. So I started looking through reviews wondering if anyone else is noticing these other effects and reviews are full of people who use it to help everything from traveler's upset stomach to panic attacks.
Retail price: $200 or check for discounts here.
Shipt or Instacart for Grocery Delivery
If your ADHD person hasn't used grocery delivery yet, buying them an account (anywhere from $50-$100 a year depending on the company is a great way to encourage them to try it.
Hint: ADHD people usually save a FORTUNE with grocery delivery because there's less impulse purchases.
Oculus – Meditation App and Workout App
This is the leader in 3d technology – it's a wearable visor that lets you "be" in the world and they have fun workouts like boxing and sword fighting (check out Supernatural) as well as interactive meditation apps like Tripp. If they need fun easy workouts that are addictive or a new way to love meditation- this is for them.
Retail price: $399 or check for discounts here.
Sleep Number Smart Bed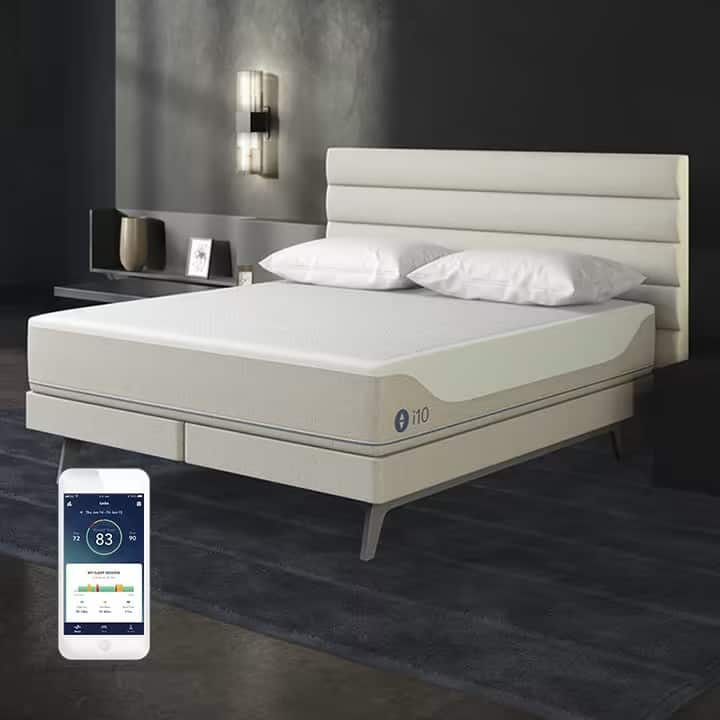 Listen… I'm just going to go for gold here… they make a Sleep Number Smart Bed now with heating and cooling, adjustable split sides (so one side can be up and the other down or one side warming and the other cooling), zero gravity sleeping presets, snore settings or settings where they raise your side of the bed, it tracks your sleep, you can adjust your mattress firmness based on your position and how you feel, and it's only…. Cough. $15,000.
But just in case you have a whole lot of disposable income and your madly in love with a girl with adhd and want to give her the best sleep of her life… they have 90 day sleep trials 🙂 Just saying.
Confessions of a Shopaholic Book
If they haven't already read this, this is one of the BEST fiction books for women with ADHD. It's insanely relatable. The lead character in the book exhibits all of the ADHD traits but is still plucky and loveable as she navigates through her impulsive purchases and crazy life while she looks for love.
Retail price: $12 or check for discounts here.
Hobby Supplies for Their Current Fixation
This is the #1 gift for any type of ADHD. People with ADHD tend to obsess over new hobbies or interests and then get bored and obsess about something else.
#1- Give them permission to hyper focus without a lifelong commitment (no eye rolls or jokes about how they always give up on everything). It's okay to love something in the moment without needing to love doing it forever.
#2- Gift them something for their newest obsession. I'll link out to popular gift guides for common obsessions.
These hobbies tend to be hyper focused, like whittling instead of just crafts, or sourdough baking instead of just baking… etc.
Here's the Best Gift Guides for Common Obsessions
Harry Potter (or whatever their favorite show or movie.. Etsy is the best place to find those! Just search Etsy for their favorite show )
Gifts for Men With ADHD
Coffee Gadgets
Ember coffee mug or Vobaga coffee mug warmer (same idea but cheaper as it's a dupe).
Ember is a smart mug famous for keeping your coffee at the perfect sipping temperature all day, Vobaga is a dupe brand that does the same thing with great reviews if you need a cheaper option.
Alexa
Alexa's and Echos are a great gift option for someone with ADHD even if they already have one. You can put one in every room in the house. You can connect them to become an intercom and you can make announcements to the whole house, play music, have it read your recipes, and add items to your shopping list.
Smart Bulbs
Replacing your light bulbs with Smart Bulbs and then hooking them up to your Alexa lets you turn on all of your lights or turn them off just by your voice commands. No more having to get out of bed to turn off the light. You can just say "Alexa, turn off all lights"
Under the Desk Treadmills
For a guy that can't stand to stay still, under the desk treadmills are a genius way to stay active at work. (Warning: NOT for the distracted type of ADHD!)
3D Printer
ADHD people tend to be creative and hyper focus on interests. A 3-D printer offers endless things to design.
DIY Caffeine Gift Basket
This gift idea was crowd sourced and we had several people with the idea of an energy drink gift basket with all the types and flavors, a tea basket, or a coffee basket. The idea is that people that rely on or enjoy caffeine can try a bunch of different types and flavors without having to buy them.
Panda Planner
The Panda Planner is a commonly recommended planner for men with ADHD (I wouldn't recommend it for women though… I tried it but went straight back to the Home Success Planner which is also recommended for women with ADHD but it also helps you manage your home, meals, budget, and healthy habits). If you don't also have to budget, meal plan, and run your home… I can see its appeal but I need my planner to do all of the things.
I've used the [email protected] subscription for 5 years and counting now and it's the best $10 I spend every month. This subscription gets the scientifically proven sounds to work with that helps theory brain focus. They even have a dedicated channel just for ADD and ADHD. The music is timed (I do 25 minute blocks) and you train your brain to stay focused when you hear that music, which has no lyrics.
Experiences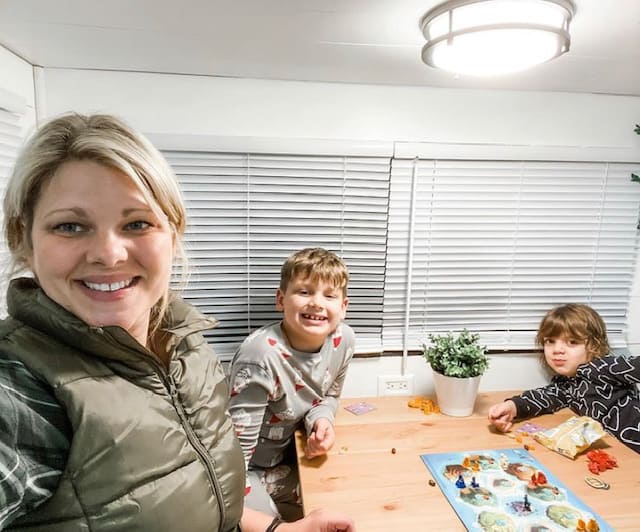 Challenges or treasure hunts around town- don't overlook a (super cheap!) challenge or treasure hunt around town that you can set up.
Here's some ideas
This newsletter where I described Jon's FREE epic birthday adventure challenge
DIY Coupon Book
Give them a coupon book for mundane tasks done for them even if it's a task or project you aren't skilled at. Just the offer of being a body double (which is popular in ADHD communities, it means you spend time with them while they do something they don't want to do because it makes the task easier for them to have someone there) is helpful. Garage cleaned out, huge work project, pantry overhaul.
*Warning- make sure the person knows you have good intentions. Not for someone you don't know well.
Meal Delivery Services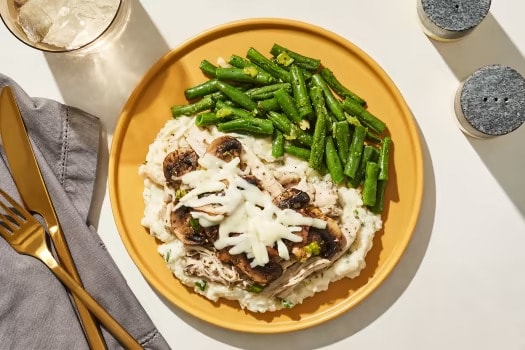 ADHD people tend to hate mundane reoccurring tasks like cooking meals. If they live alone or if they have a different diet from their other family members (like low calorie, heart healthy, or the Keto diet), give them a week or a month of Factor Meals. They won't have to cook but they'll have delicious fresh meals delivered to them. And if they decide they love not cooking it's a pretty reasonable price to continue the subscription (especially if it helps them eat out less).
Deep Pressure Massage Gun
This massage gun easily relieves stress and body tension and increases blood and lymphatic circulation. It's an "active" way to get a massage and feels amazing.
Stocking Stuffers For People With ADHD (Adults or Kids)
Fidget Ring
Better than toys these rings let you spin them instead of picking at your nails. 🙂
Fidget Spinners need no explanation. These are all the rage for ADHD people and even those that aren't neurodivergent.
It's not just fidget spinners anymore though, you can also grab fidget toys. There's hundreds of designs including fidget toys that won't be banned in class, like this fidget pen or this fidget cube.
Magnetic Desk Toys
They have cheap magnetic desk toys in unlimited shapes and designs. This star and moon one is one of the most popular. It just gives you something to do when you're bored at your desk.
Heroes Journey Sidequest Cards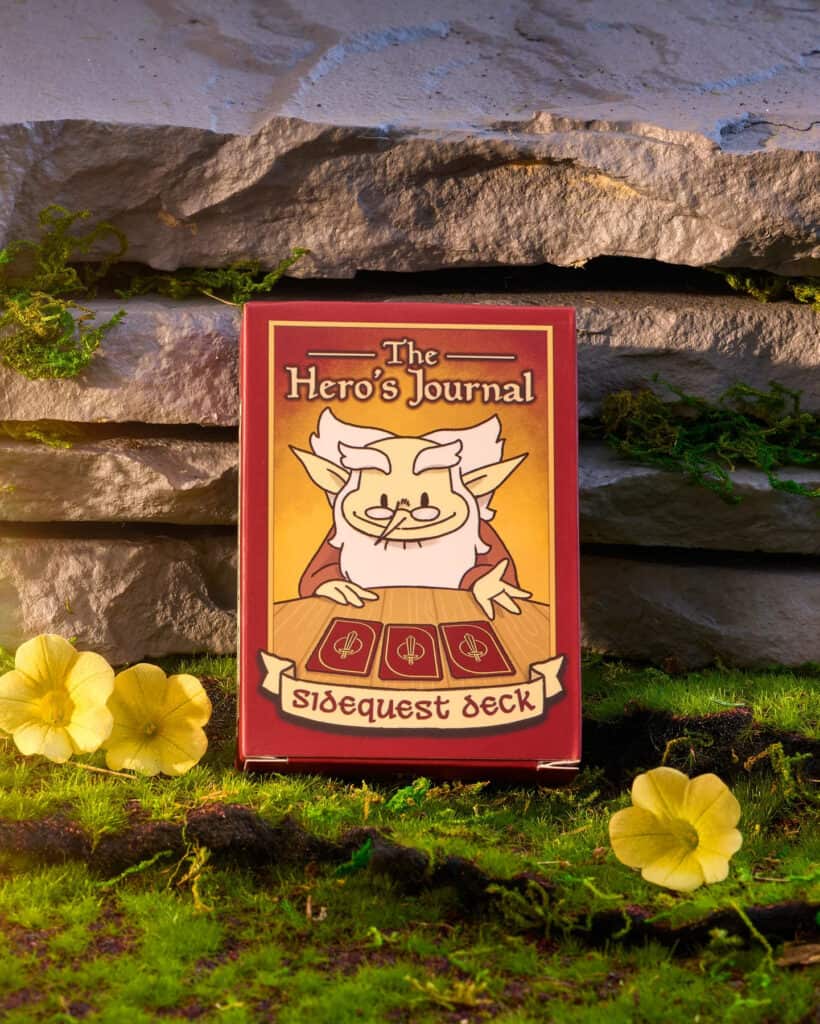 When you have trouble deciding what to do, these Hero Journey Cards make self care and maintenance fun. They're called side quests and you pick up to two cards a day to complete. The cards may say "buy a new plant" or "clean out your car", whatever it says, you have to do it and you can't draw a new card until the old one is completed.
Tile Pack- Find Anything!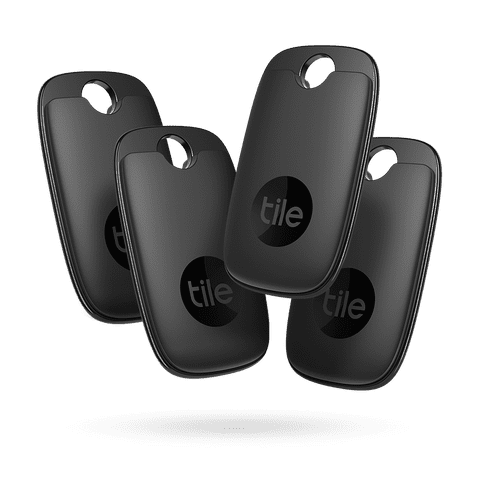 These tiles can attach to anything you own making them findable with your phone (it's like a tiny Bluetooth tracker). Slip them in wallets, attach them to keys, or even in your kid's shoes… whatever you don't want to lose.
Peachy Bbies Slime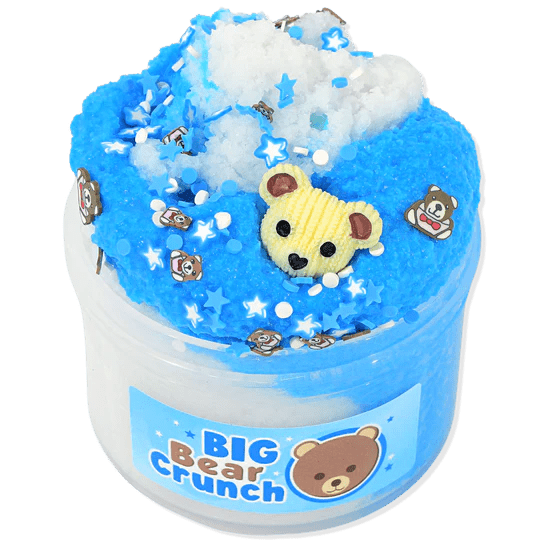 If you have a kid, you've probably already banned slime. And if you're an adult, then you obviously have no interest in slime right? Well, hear me out. Most of the slimes you buy in stores aren't high quality.
Peachy Bbies Slime sells high quality slime that is completely addictive, and their slimes are actually created for neurodivergent people (which includes ADD and ADHD) as calming and focus tools.
And because it's high quality, there's a lot of it. It smells AMAZING (cotton candy, or cupcake scent anyone?), and I started buying my own after my kid wouldn't let me share.
They also sell out as soon as they post them on Fridays at 7 pm and each large slime sells for $15 and comes in its own storage container. (If they all say sold out, it's because the new slimes drop on Fridays at 7 pm, they're usually sold out in just a few days you can also follow them on Instagram).
Practical Gifts For People With ADHD
Hot Mess to Home Success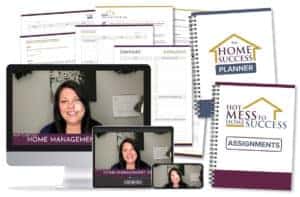 This step by step program teaches anyone how to manage their home, budget and life with a bare minim effort on a consistent basis while working with their unique personality (including ADD and ADHD). It focuses on the toughest cases of chronic disorganization, including ADHD.
The program includes workbooks, on demand video lessons, and has some incredible reviews. If your person struggles with their home, budget, or meal planning, this system is completely life changing. It will help them manage their daily life.
*Warning: make sure this would be appreciated and you know they won't be insulted first, but seriously the life-changing magic of tidying up your home and your finances is ridiculous!
You can get Hot Mess to Home Success here…
Hero Machine and Membership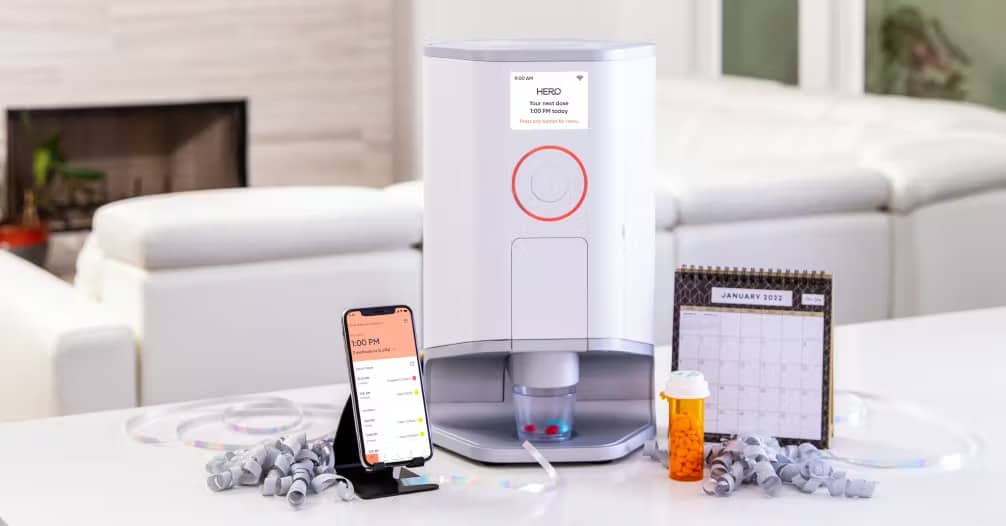 No sorting pills ever with this. If they have a lot of medication to take and sort, or they struggle with remembering their medication, this device lets you just dump your medications in.
They sort and dispense your medication monthly in the correct amounts. When it's time to take your medicine, the machine gives off an alarm and pre dispenses your medication. This is LIFE changing if you're the caregiver of a loved one with cognitive problems, because you're able to check from your phone whether your loved one took their meds.
You can learn more about the Hero Machine and Membership here…
Take -n- Slide Medication Tracker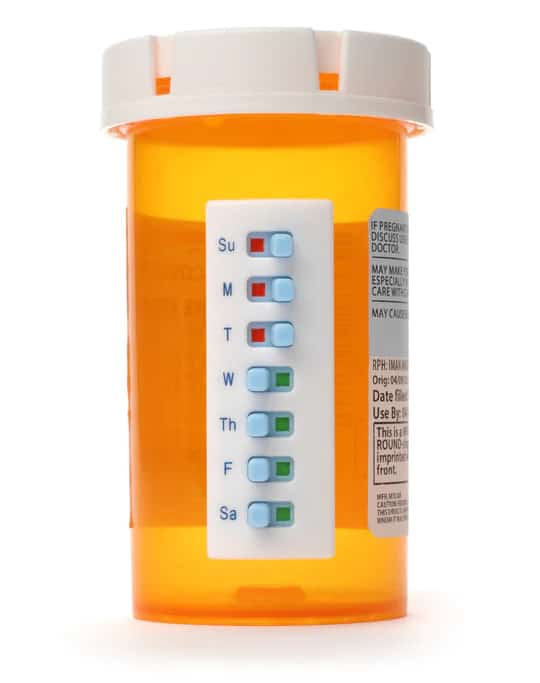 If you constantly forget to take your medications but only have one medication, then look into these Take-n-Slide Medication Trackers to make sure you're taking it.
You can grab the Take-n-Slide Medication Tracker here…
Amazon Pill Pack
If you have more than one medication than nothing beats pill pack, which sends you your medications condensed into doses and you just grab a pack every day. It's the same cost as it would be in your pharmacy (it uses Amazon pharmacy to distribute).
You can learn more about Amazon Pill Pack here…
ADHD Office Chair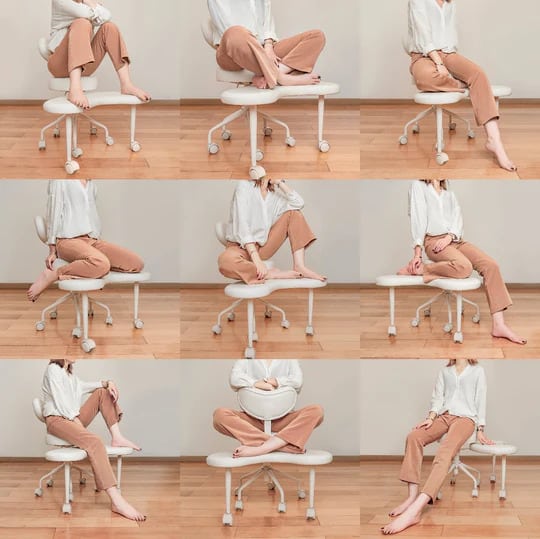 This Pipersong Meditation Chair went crazy as being perfect for those with ADHD. You can squat on it, keep your feet up, sit backwards still supported, move all over the place, sit criss cross, and still be extremely comfy… all at your desk.
I want one so bad! But they sold out when they went viral and won't be back in stock until March- May 2023.
You can learn more about the Pipersong Meditation Chair here…
Help Them Start a Business
People with ADHD are 300% more likely to start their own businesses (see The Da Vinci Method, by Garret Loporto), and many business leaders have ADHD.
Current Recommendations.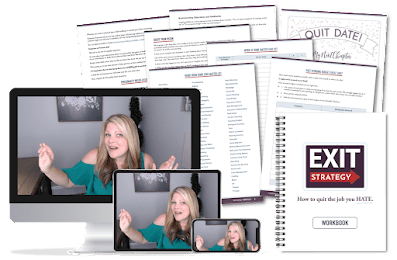 Exit Strategy: If they know they want to leave their job but aren't sure WHAT to do, this step by step course walks them through personality testing and determining their unique skills and needs so they can choose a path they'll be easily successful at.
Well Rated Laptop: No matter what they do, they'll likely need to have a laptop to do it.
Best Podcasting Equipment: This guide walks you through the best equipment.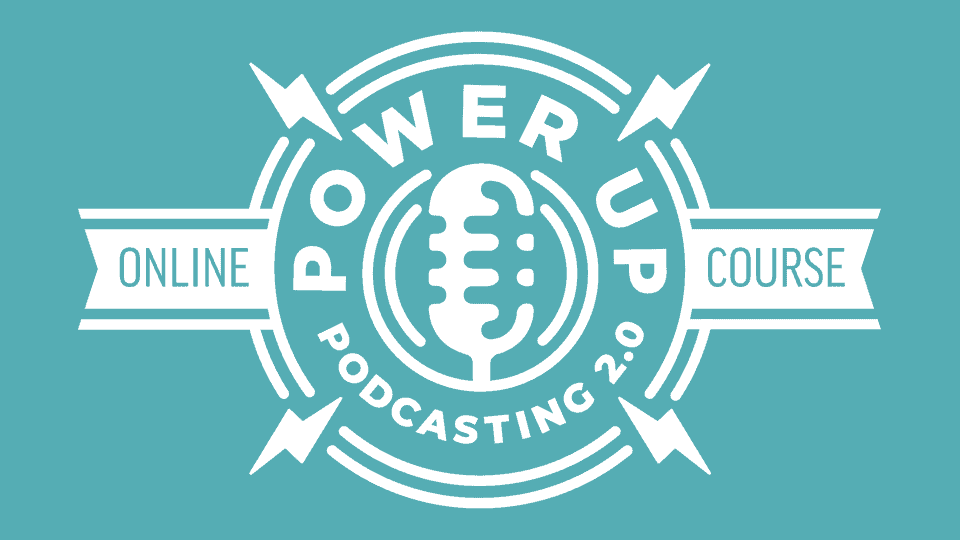 Power Up Podcasting: The best step by step course to help you launch a new podcast.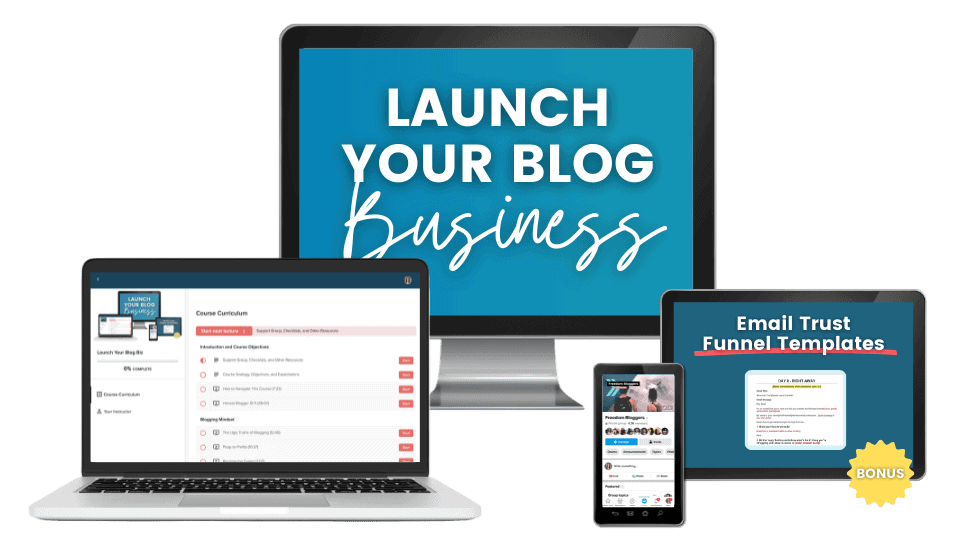 Step by Step Blog Biz Launch: Create & Go's step by step course to help you start your blogging business.
Proofread Academy: If they know they want to be a proofreader this is the current best course to take.
Romantic Gifts For People With ADHD
Handwritten Notes: Don't just sign the birthday card, write down what they mean to you. Your favorite memories with them and why you can't live without them.
Couple Reconnect Conversation Cards: These cards just ask you questions you can both answer to understand each other better. Hint: I love this but nothing beats "paired" (link)- which is an app on your phone that costs $70/year- you answer questions and quizzes about your spouse and they have to also answer to see what you said about them.
Surprise Vacations: Give them a budget and a travel planner and tell them to plan a trip for you. (Can't afford a trip right now? This is just as meaningful if you plan a trip to save money for.)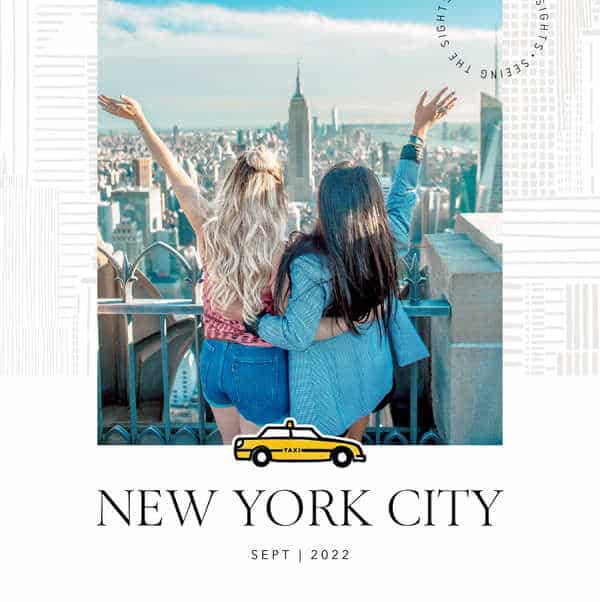 Digital Photo Books: Commemorating your relationship or years together. I've always used Snapfish to do this, but overwhelming feedback is that Mixbook is now the easiest to make a photo book online (but if you keep your photos online, it's probably easiest just to make one where your photos are already).
Gifts for Children With ADHD
Bean Bag Chairs – Comfy hangouts that come in different colors to read and relax in.
Magnatiles – Fun building blocks that use magnets to create structures.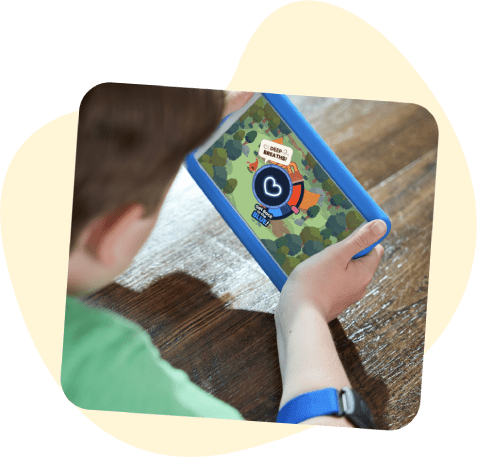 Video Games Anger Control System: Mightier– this is a tablet video game system that also gives you biofeedback and purposely makes the games hard for your kids so that when they get angry- it forces them to learn how to calm themselves to continue playing. It's clinically validated and my kids loved playing it and made a big difference in their anger management.
Creativity Stations– One cart holding all of the art junk they love to use (hint: include cheap computer paper, tape, and scissors so they stop stealing yours).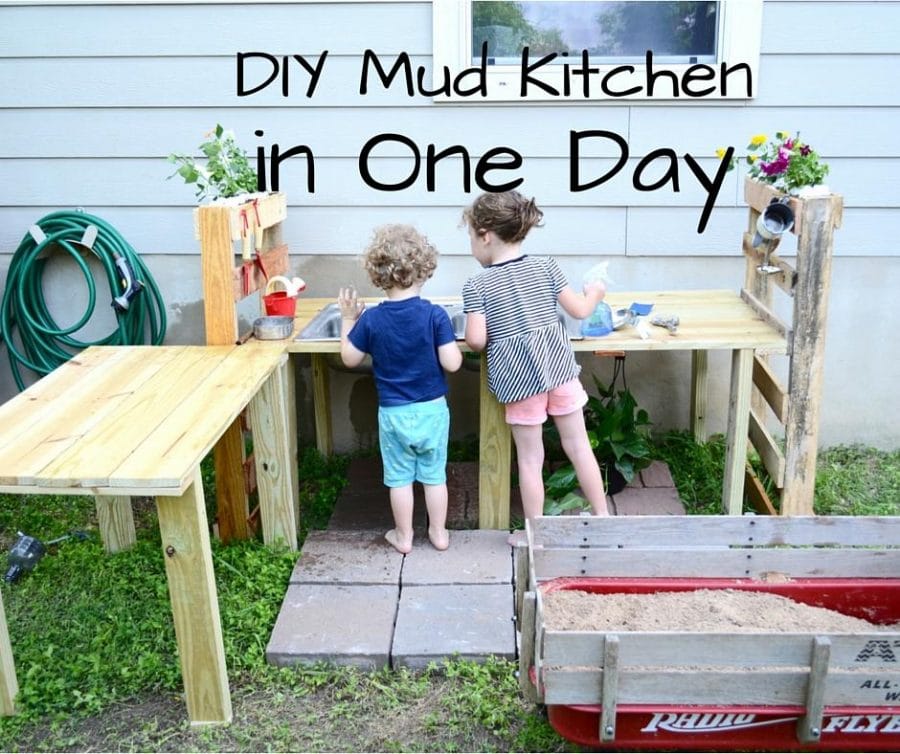 DIY Mud Kitchen– Let them get dirty with all the sensory play.
Gymnastics Bar and Balance Beam– part workout, part fun, and perfect for the kid that can't stop jumping on your couch.
Kiwi Crates– Perfect for the kid that hyper focuses on anything engineering related.
Desk Buddy – this chewable sensory ruler is meant to be a fidget toy but it is a huge help that can't be banned from class since it just looks like a ruler.
Balance Boards– for kids that can't stay still, these balance boards offer them a fun way to get the wiggles out and challenge themselves.
Graphic Novels– For kids that don't love traditional reading, graphic novels are a great way to get them reading.
Babysitters Club Graphic Novels
Worry Eaters – these plushies let you write down your worries and they eat them up, leaving you less stressed.
Tangle Toys– A type of fidget toy that turns and slides and activates your brain to help you focus.
Shashibo Shape Shifting Boxes– These shape shifting boxes let you solve their puzzle by putting them together and displaying one pattern, or you can combine them together to make a more elaborate pattern. Gotta be honest, I don't get the appeal but my kids (6 and 8) play with them all the time and fight over them.
Ninja Obstacle Courses– This ninja obstacle course lets your kids be active and challenged and has a high reuse rate as they try to beat their time
Tree to Tree Walking Lines – These fun slack lines let you tightrope (with help) between trees in your backyard.
Trapeze Swings– These yoga swings (like a sensory swing) are awesome for kids who need to be active when they rest.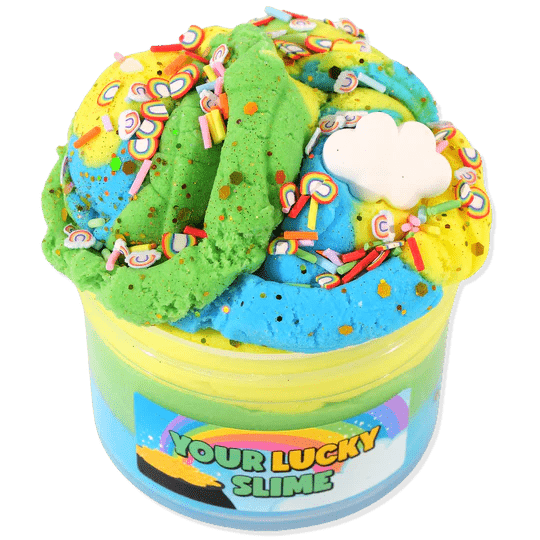 Peachy Bbies Slime– This is better than a stress ball and isn't the slime you get in the grocery store, it smells amazing, it has its own container, and it's much higher quality (and a great solution to regular slime because it won't stick to your hands or bedding).
Exercise Ball to Bounce– These large yoga balls are perfect for kids to roll and bounce on.
Weighted Blanket– Helps even the most anxious kid sleep feeling comforted.
Fitbit – Helps you track active minutes and how much sleep your kid is getting.
Oculus – If they love video games, this is a great way to turn that love of video games into active time.
Bounce Houses– Renting a bounce house and buying a bounce house are about the same price, If you want to take the time to learn how to set it up safely and have a place to store it, this is an epic gift.
Bouncy Bands for Chairs – Turns any chair into a chair with a bouncy footrest which makes it easier for kids to sit at the dining room table quietly.
Music Sets and Guitar Lessons– If you can handle the noise then this is a great creative energy release. You can do something simple like a xylophone or have them take actual piano, drum, or guitar lessons.
Paint by Number Sets– An easy creative outlet for any kid.
Kid Friendly MP3 Players and Head Phones– If they aren't old enough for a phone, then having access to their own music and headphones lets them drown out the rest of the world and it's the easiest way to get them to do things they don't want to do (like homework and cleaning their room) because it makes those tasks easier.
Hammock in Their Room– the perfect spot to chill and relax or read or journal in.
Jumping pass for a year- For something like Defy Gravity, Flip-n-Fly, or a favorite Water Park. Make sure you have time to take them routinely.
Rubik's Cube– Quite possibly this was the original fidget toy, we just didn't know what a fidget toy was back in the day.
Bop It! – Active play increases focus, lots of replay.
Interests Deep Dive
Like adults, kids hyperfocus on hobbies and topics. Here's gift guides for common obsessions. The best gift for anyone with ADHD is permission to hyperfocus without a life long commitment. Don't make fun of them if they're super into Thomas the Train and you buy all the Thomas stuff and then Thomas is dead and they are now into Pokemon. It's normal for an ADHD brain.
That was significantly longer than I anticipated but I think we're done.
How did I do? Did I miss anything? Comment below if you have any ideas and I can include them in future updates. Thanks!
Update: 3/23 I know how stressful finances are right now. I also know that I'm uniquely qualified to help you. I've helped hundreds of thousands of people get out of the paycheck to paycheck cycle (after trying and failing for years), by teaching them how to work with their unique personality to actually stick to a budget.
I'm giving you access to the insanely popular 90 Day Budget Bootcamp for FREE. Because I know that this program will change every aspect of your life. Take a look around. Because this is the LAST DAY you will ever sit around worrying about money. Let's get to work.